About Us - Contact Us for a Free Quote!

News


we've added a new free service for you ...
sms/text messaging

try our free sms/text messaging system ...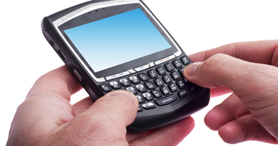 Send FREE SMS/TEXT Messages from the convenience of your computer!
>> start here
About On Cue Productions
Company Profile

On Cue Productions, Inc.

On Cue Productions is proud to offer Advertisers, Agencies, Communication Groups and Software Design Companies a fresh, approach to Multimedia Production.

B. Jay Kaplan, President of On Cue Productions, is a nationally known, award winning creative producer. His audio and music creations have served clients in every major market in the country including Chicago, Minneapolis, Denver, Houston and Little Rock. "I not only care about selling you our services, but I care that our services sell for you. And that's why I created On Cue Productions." -B. Jay Kaplan

Among the many services offered are: Custom Designed Audio Production, an Extensive Music Library - or Custom Produced Music, Voiceovers for Radio, TV, Narrations, E-learning Projects, Video Games, Audiobooks, Web Hosting, Web Page Design/Layout, Graphic Design as well as Live and On Demand Audio/Video Streaming Coast to Coast!

While we do offer state of the art production capabilities, On Cue Productions also takes a personal, "hands-on" approach with each client; providing a service that is tailored to fit Your needs.

At On Cue Productions, we take special pride in our Customer Service and Attention to Detail!


I not only care about selling you our services, but I care that our services get results for you. And That's why I created On Cue Productions - B. Jay Kaplan


On Cue Productions - Phone: 501-663-6400 - Fax: 866-477-1058 - Email: oncueprod1@oncue.net
4 Shackleford Plaza Suite 214 - Little Rock, AR. 72211